The joke going around these days is that halfway through 2020 we've already had 1919 (pandemic), 1929 (stock market crash), 1968 (civil unrest) and 1974 (impeachment).
The #JusticeForGeorgeFloyd protests, and associated rioting and police brutality, are conjuring up memories of this famous Nixon campaign ad from 1968:
Trump has modeled much of his political career on Nixon's 1968 campaign, and some fear the unrest of 2020 will help his re-election campaign. I don't know. Unlike Nixon, who could point to civil disorder festering during the Presidency of Democrat Lyndon Johnson, the current situation is happening on his watch.
Trump's position is more like that of President George H.W. Bush during the L.A. riots in 1992, only he's handling the situation much more ham-handedly. But David Frum thinks the best comparison is with 1920:
…Trump will not repeat Nixon's success in 1968, because he does not understand that success. Nixon joined his vow of order to a promise of peace at home and abroad. Trump offers only conflict, and he offers no way out of conflict, because—unlike Nixon in 1968—Trump is himself the cause of so much conflict.
If Trump seeks historical parallels for his reelection campaign, here's one that is much more apt. There was a campaign in which the party of the president presided over a deadly pandemic at the same time as a savage depression and a nationwide spasm of bloody urban racial violence. The year was 1920. The party in power through these troubles went on to suffer the worst defeat in U.S. presidential history, a loss by a margin of 26 points in the popular vote. The triumphant challenger, Warren Harding, was not some charismatic superhero of a candidate. He didn't need to be. In 2020 as in 1920, the party of the president is running on the slogan Let us fix the mess we made. It didn't work then. It's unlikely to work now.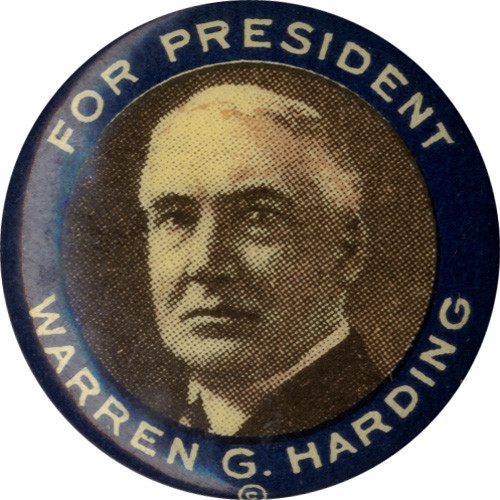 Hopefully Biden will be an improvement on the guy who won in 1920. He will almost certainly be better than the guy who won in 2016.